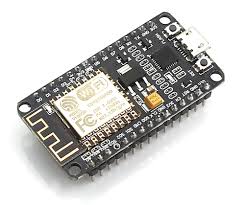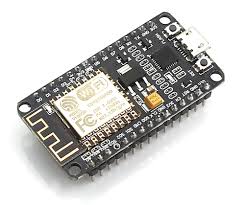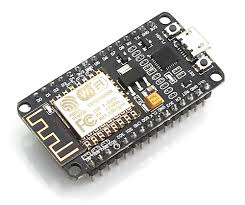 NodeMcu Lua WIFI Internet of Things IOT
8.00 KD
In stock
Description
Reviews (0)
Features:
Specifications:
Description
NodeMcu Lua WIFI Internet of Things
This NodeMcu is a tiny Wi-Fi wireless board, based on ESP8266. It integates GPIO, PWM, IIC, 1-Wire and ADC all in one board.
Perfect for all your Arduino Internet Of Things projects.
Open-source
Interactive
Programmable
Low cost
Simple
Smart
WI-FI enabled
Arduino-like hardware IO
Advanced API for hardware IO, which can dramatically reduce the redundant work for configuring and manipulating hardware.
Code like arduino, but interactively in Lua script.
Nodejs style network API
Event-driven API for network applicaitons, which faciliates developers writing code running on a 5mm*5mm sized MCU in Nodejs style.
Greatly speed up your IOT application developing process.
Specification:
USB-TTL included, plug&play
10 GPIO, every GPIO can be PWM, I2C, 1-wire
PCB antenna
Build on ESP8266 sdk
Lua core based on eLua project
cjson based on lua-cjson
File system based on spiffs
Easy to access wireless router
Based on Lua 5.1.4 (without debug, os module.)
Event-Drive programming preferred.
Build-in json, file, timer, pwm, i2c, spi, 1-wire, net, mqtt, coap, gpio, wifi, adc, uart and system api.
GPIO pin re-mapped, use the index to access gpio, i2c, pwm.
Both Integer version(less memory usage) and Float version(Default) firmware provided.